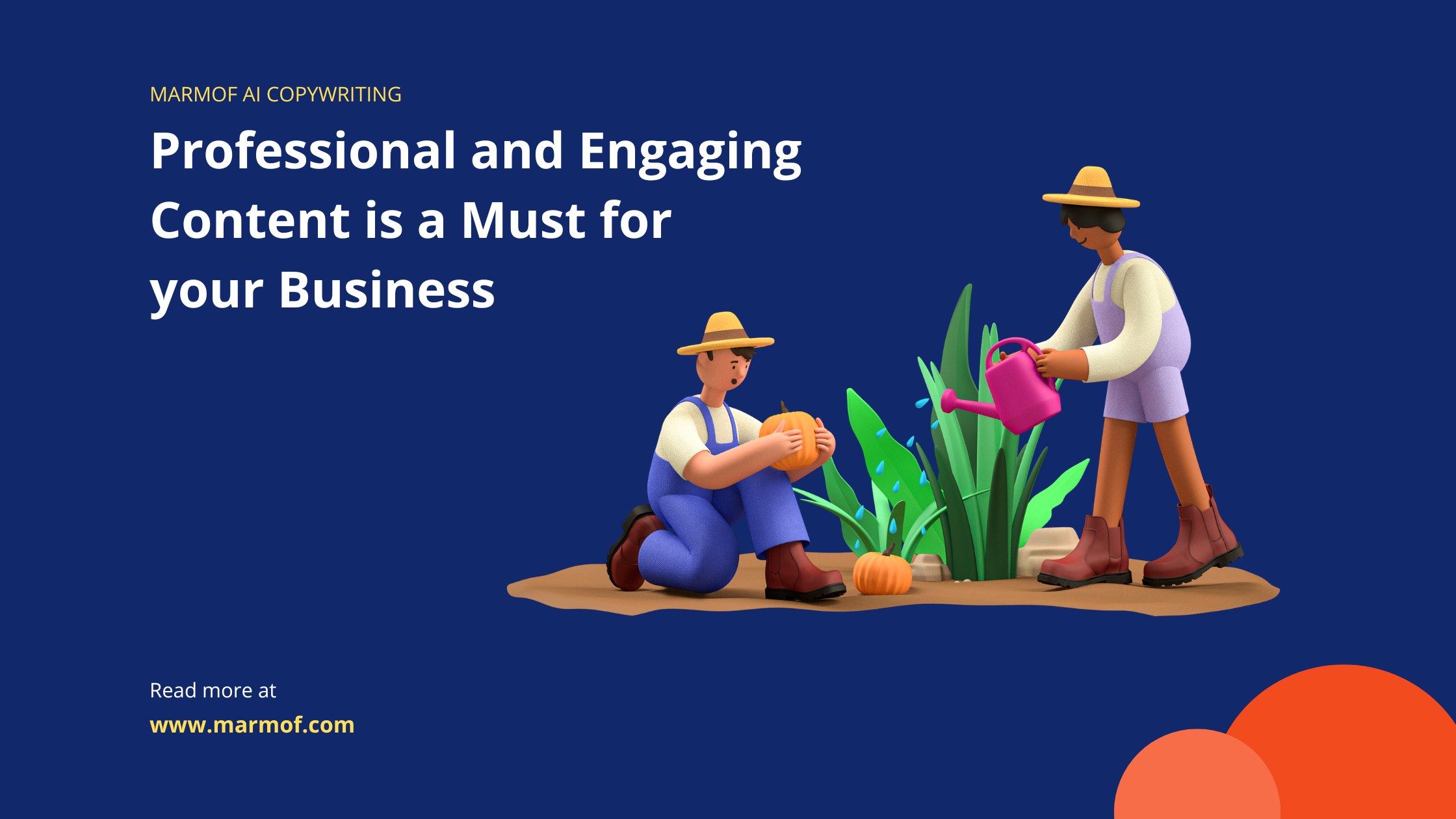 Nowadays, businesses need to concentrate on having professional content to engage their customers. To be more precise, content tells your customers what your product is, and what benefits it offers. Professional content helps to present your business, specifically describes your product and, most importantly, helps to sell it to the customers. Furthermore, engaging content also keeps your customers interested in your products and, hence make them loyal customers. So, when trying to understand whether professional and interesting content is crucial for your business, the answer is: it is not only important, but it is a must.
As presented in the State of Inbound Marketing Trends, professional and interesting content is a top priority for many marketing strategies. In terms of the content type used in social media, it is estimated that content reflecting your brand's values is at the top (47%), interactive content is the second (45%), and educational/ informational type of content entails 32% usage. So, it is crucial to consider changing trends of content types, if you want to differentiate your brand and stand out from others.
In our fast-changing business innovative environment, adapting to necessary changes is of pivotal importance. If you want to cover the whole customer journey, then owning your own content creation strategy, be it a blog, newsletter or a podcast, is no longer optional. Relying solely on social media or PPC would not lead to significant results, as algorithms can change suddenly.
In addition to key important factors presented above, it is also important to ensure consistency of content creation. It is one of the significant factors that determine the growth of your brand. You need to constantly create engaging content that would convey its unique message, and would have its voice and style. All these factors create brand awareness, trust and reputation.
So, we clearly know that high-quality, professional content is very important. Now, let's discover the key benefits of it.
1. Professional content boosts brand awareness
Do you know how many techniques there are that boost brand awareness? Surely, there are really a lot. However, content creation plays a unique role in this context. Marmof AI Content Generation Tool, for example, is a true helper in this regard. It creates content that is ranking, because it leads your website to the top of the search engine result pages. Most importantly, the content that Marmof creates is visible to everywhere your customers are searching for. So, imagine your product appears everywhere where customers are conducting searches. Can you imagine what result this would have on your brand awareness?
2. Content is an effective channel to convey your key distinguishing benefits and why your customers should choose you.
There are a number of studies that reveal the crucial importance of content marketing for your business. Your online customers actually pay attention to what you provide through your content.
Today, we read online content everywhere and always. So, it has become an inseparable part of our life. Let's look at a couple of worth mentioning statistics that highlight this fact.
It is estimated that out of all internet users, that include your customers as well, 70% are reading about the businesses and brands they are interested in, Moreover, these users spend 20% of their time on reading online content.
Half of the people at the age of 18-50 get news and interested information through online content,

Most of the online consumers do online research before making a buying decision. So, conducting thorough research has an irreplaceable role in a decision-making process. The study shows that 85% of online shoppers dedicate half of their shopping time on online research. So, the more professional, engaging and precise your content, the more sales you would have,

70% of people spend considerable amount of time doing research about the brands that interest them,

75% of people prefer to read custom content about the business that interests them.
As a conclusion from what is discussed above, your business would grow, if it would be able to properly respond to market wants and needs. In this regard, one thing is sure: people want to get custom content about brands that would entail all the answers of the questions they can have. You, as a business owner, need to offer valuable information for each stage of the buying cycle.
The final key factor that is important to know is that search engines rate valuable information as high-quality content, based on these 3 criteria – expertise (suitable credentials), authority (detailed information) and trust (content validity). These are the criteria that Google considers when rewarding your website content, and hence makes you visible.
3. Professional content is all about generating leads and hence increasing ROI (Return on Investment)
It is beyond any controversy that a professional content strategy is a reliable way for increasing your business ROI. So, let's comprehend what anticipations can a business make based on the quality of content creation?
There are a number of factors through which content marketing exceeds traditional marketing with its effectiveness and efficiency. One of those factors is that content marketing generates significantly more traffic and website visits. In this context, consistency is decisive. Specifically, consistently producing high quality content increases website traffic, and hence boosts conversion rate. As a final consequence, a good conversion results in high quality leads and increases return on investment.
The conversions that professional content provides are very valuable in terms of creating a sales funnel. For different purposes, you can display various offers on your website, in the form of infographics, detailed consultation, or a white paper. When you have a conversion, it means that your website visitors have decided to accept the displayed offers. So, a well developed content strategy encompasses a full cycle of the buyer journey, and entails detailed information for each step of that cycle. As a final result, website visits convert into leads and finally into new clients.
4. Professional content is one of the cost-effective marketing strategies.
Investing in content marketing is really affordable, yet very effective. According to a conducted study, creating high-quality professional content costs approximately 60% less than traditional marketing, while it generates 3 times more leads. So, content marketing is actually a good tactic to choose, especially if you own a startup or have a small business. So, content marketing is what you need if you want affordable and effective marketing techniques. Moreover, nowadays, there are a number of AI content generating tools that can create professional and engaging content. Marmof is one of the most trustworthy tools that is unique in a way that it allows you to add any feature you want. So, instead of hiring a content writer, you just need to subscribe to one of Marmof Plans and enjoy its' benefits.
It is crucial to take into account the fact that content marketing is more of a long-term marketing solution and would take a while to get considerable results. This is specifically true, when you also want to see SEO results. However, the results are worth the time and effort!